Each vote is $10, 3 votes sponsors 1 night of housing for a family
Voting has concluded for Men in Kilts 2016. Thank you for your support!
1783 VOTES
Former Seattle RMHC Residents
Les & Leslie Hastings
1358 VOTES
Alaska Airlines
Kieran Whitney
881 VOTES
Wimmer Solutions
Matt Sauri
675 VOTES
Local McDonald's Owner/Operator
Alan Finkelstein
627 VOTES
Side-by-Side
Andrew Barfoot, JJ Kissinger, & Tim Ehling
301 VOTES
Seattle Sounders FC
Brad Evans, Roger Levesque, & Erik Friberg
284 VOTES
Bungie
Forrest Söderlind & Mark Flieg
280 VOTES
Pacific Northwest Ballet
Jonathan Porretta
220 VOTES
Waste Management
Jason Rose, Nic Greer, & Willie Plummer
175 VOTES
Possible
Shane Atchison
136 VOTES
Jet City Saber Guild
Count Dooku
135 VOTES
CrossFit Industrious
Arron Simmons, Jeremy Donner, & Stephen Hitt
133 VOTES
Wexley School for Girls
Cal McAllister
97 VOTES
The Gates Foundation
Sean Kelly
43 VOTES
Penny Arcade
Mike Fehlauer & Brian Sunter
Meet the Photographer
Stanton J. Stephens
About Ronald McDonald House of Western Washington & alaska
The Ronald McDonald House of Western Washington & Alaska is a home-away-from-home for approximately 450 families each year while their seriously ill child receives medical treatment at Seattle Children's Hospital. To learn more about the House, visit www.rmhcseattle.org, and meet some of the families who have called it home. In 2017, we will be opening a new Ronald McDonald House in Anchorage with our partner ANMC.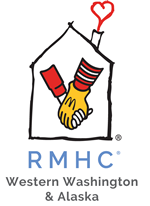 To learn more about
Men in Kilts or RMHC,
please contact
Vanessa Kirk Briley
206-838-0613
vanessa@rmhcseattle.org